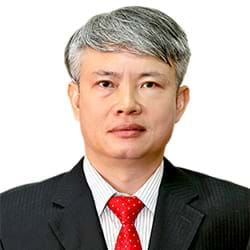 LE XUAN TRUONG
Partner
Head of Copyrights Department
Le Xuan Truong, a partner of Invenco, heads the Copyrights team which advises regulators, statutory bodies and organisations.
Truong specializes in providing strategic advice on the many legal and commercial issues around the protection and exploitation of Brands and IP, especially in the field of collecting royalty for copyrights' owners, and remuneration for the related rights' owners. Truog is also keen to provide clients with progressive and commercially focused advice, helping them realise profit from their IP.
Prior to joining Invenco, Truong worked in the Defence industry. He then spent four years to study the law in Hanoi Law College, and quatified as attorney at law in 2005.
As Registered Trademark Attorney, Truong represents clients in a wide range of industries including cosmetics, foods, fashion, sport, pharmaceuticals. Truong's practice includes registration of copyrights, related rights, domestic trade mark prosecution and strategic advice around brand protection strategies in Vietnam and overseas for Vietnamese clients.
Truong holds a Diploma in Intellectual Property from Hanoi Law College in 2003, and Military Industry Institute with an honours degree in Physics with Photonics in 1991. Truong has designed and delivered a number of training courts, symposiums on various aspects of IP. He is therefore extremely well-equipped to design and deliver IP-related training or seminars to clients.