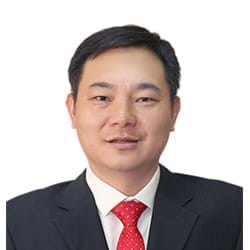 NGUYEN THANH DIEU
Managing Partner
Litigation
Nguyen Thanh Dieu, patent attorney, and is currently a member of the Board of Management of Invenco. Dieu has over 23 years of experience in intellectual property law, specialising in litigation, IP enforcement and licensing and related areas of business law.
Dieu delivers IP advice with a strong commercial focus to his clients for management of their Intellectual Property portfolios, including enforcement, trademark appeals, assignments, licensing and copyrights matters. He has strong relationships with Vietnamese authorities such as the court, the market management, the inspectors, the police and the customs. Dieu has also given speeches and lectured on "IP enforcement practice skills" at the provincial competent authorities.
As a certified professional appraiser, he consulted in intangible assets valuation for many number of companies in the years of 2000 -2009, the booming time of capitalization of Vietnamese State-owned enterprises.
Dieu represents a wide range of local and international clients including major local and international corporations. He has represented clients in Court of Vietnam proceedings regarding the exported counterfeit goods at the border.
Dieu has a first class honours master degree in intellectual property rights from NEU University, and Hanoi Law College. He is also a lecturer in trade mark law.